IPSec Cyber Security Solution Cerebro2
Cerebro2 is a cyber security operation center (SOC) command and control nerve center.
Cerebro2 is a SOC and MSSP management solution which combines cyber security incident response case management, Fusion Center and Intelligence sharing.
Cerebro2 is based on the world leading IBM QRadar Security Intelligence Platform products to provide a unified architecture for integrating security information and event management (SIEM), log management, anomaly detection, incident forensics, configuration and vulnerability management.
With Cerebro2s unified platform you get the BEST OF BOTH WORLDS - IPSecs knowhow of SOC management and IBMs QRadar Intelligent security analytics for insight into your most critical threats.
Cyber incident response and case management software provides standard tools for analysts to oversee their SOPs. Cyber SOCs and MSSPs utilize these tools as a database for past, ongoing, and future cases and clients. This includes document assembly for relevant case details, notes on the opposition when applicable, time tracking, and any other case-related information. Cerebro2 cyber case management software integrates with forensictools to gather relevant case information, track the security analysts man-hours and integrates withbilling software.
Cerebro2 a unique solution for cyber incident response which assists SOCs and MSSPs with entering, storing, and managing case and client information, providing incident response knowledge base, intelligence, time tracking and workflow tools to aid security analysts through the case lifecycle.
Whether large or small, SOCs and MSSPs have plenty of room to grow, and now is the perfect time to do it. With Cerebro2s powerful incident response case management solution, SOCs and MSSPs scale faster, deliver the highest value for clients at lower costs, and increase productivity and resilience. Start growing your dream SOC today. It takes only a few minutes to get started.
Gartners 2020 Magic Quadrant (MQ) for Security Information and Event Management (SIEM)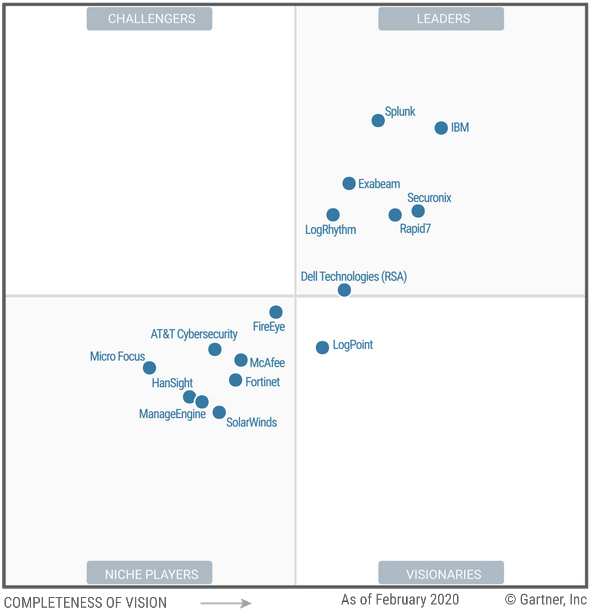 Previously called IPSec Cyber Security KSM Case Management